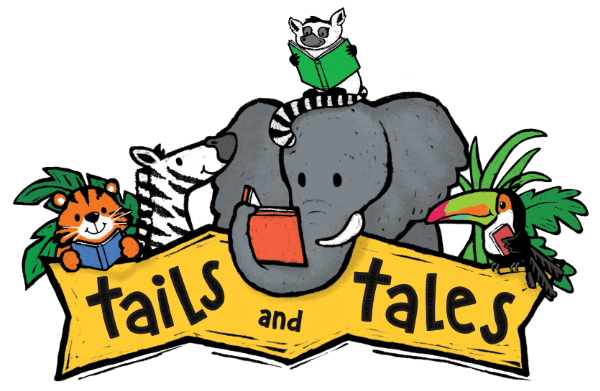 IT'S HERE! - Get ready to go wild during the Branch District Library's annual Summer Reading Program for all ages! Join us for Tails & Tales as we monkey around from Monday, June 7 until Saturday, July 23. Children, Teens, and Adults can complete activities for the chance to win cool prizes, attend fun programs, and enjoy an awesome Summer Reading Program!
Registration is OPEN NOW online or with the Beanstack App on your tablet or smartphone. Start tracking your reading activities on June 7 and complete everything by July 23 for the chance to win amazing grand prizes! A paper reading tracker (for all ages) is available at any branch of the library or to download.
Here's what to do:
Find great books to read or listen to that will complete the required 10 activities for your age group (children, teens, or adults).
Sign up for Beanstack and complete your activities online, or use the paper reading tracker.
Try our weekly grab & go craft kits to take the library home with you! New kits are announced weekly on our Facebook page.
Register and attend great programs and events. In-person programming is back and programs will be held outside.
All paper reading trackers must be returned to a Branch (you can put them in our outside dropboxes!) no later than Saturday, July 23. Please make sure you have completed the activities in Beanstack as well. You can also submit your reading tracker by email to srp@branchdistrictlibrary.org. Winners will be announced on Monday, July 26 for the Grand Prize winners. All prizes must be picked up no later than Friday, July 30, 2021.
2021 Grand Prizes:
Children will have prizes for 3 age groups (1 winner at each branch):
0-3: Board Book & Plush
4-8: Modeling Clay Kit & a Krazy Gears Building Set
8-12: Toasty Heatable Plushie & a 150 Card Drawing Prompt Game
Teens will have the opportunity to win either a mini-fridge or a skateboard at each branch. Then each teen in the district will be put into a drawing for two Nintendo Switches!
Adults will be entered into a grand prize drawing to win a $50 Meijer gift card! A winner at every branch!
Check out our prize flyer here!
2021 Coloring Contest
All elementary and middle school students can join in a district-wide coloring contest. Color our special safari-themed coloring page and return to any library branch by July 2 for a chance to win a prize. Your picture will be on display at the library during our Summer Reading Program! One picture will be selected from each library branch to win a Summer goodie basket. Two district grand prize winners will get one of two giant animal sprinklers!
Special Thanks:
Branch District Library would like to thank all of the following sponsors that make the Summer Reading Program a success! A huge thank you to the Friends of the Algansee Library Branch, The Friends of the Coldwater Library Branch, The Friends of The Quincy Library Branch, & The Friends of the Lucille E. Dearth Union Twp. Library Branch for their dedication to literacy, learning, and summer fun that enhances the quality of life in Branch County. Without their support, these great opportunities wouldn't be possible!
Questions? Email srp@BranchDistrictLibrary.org or contact your local branch!
SRP 2021 Winners

Congratulations to our Grand Prize Winners at all of our locations. Thank you to everyone who participated in our Summer Reading Program this year!
Children's Winners
Algansee - Morgan P., Maizie H., Ellie M., Eli M., Allison P
Bronson - Berkley M., Brady S., Albany M., Kendall C., Blake S.
Coldwater - Abbie H., Dylan D., Easton S., Natalia C., Myles B.
Quincy - Henry S., Luxe L., Felicity B., Gracin H., Koda J.
Sherwood - Tristan H.
Union Twp. - Annie T., Zaiya M., Cal D., Alina C., Joseph B.

Teen Winners
Algansee - Danica S., Jesse T.
Bronson - Lorelei S., Connor L.
Coldwater - Ayat A., Nathaniel G.
Quincy - Edward M., Libby B.
Sherwood - Cassie R., Olivia W.
Union - Elizabeth A., Gabriel R.
Districtwide Teen Winners
Quincy - Coelie S.
Sherwood - Leila A.
Adult Winners
Algansee - Ann E.
Bronson - Cathleen P.
Coldwater - Akihiko M., Mary G.
Quincy - Barbara M.
Sherwood - Katherine W
Union - Camri W.