Apply for a Library Card
Submitted by
BDL
on Wed, 2016-05-04 15:09 | Last Edited on Thu, 2019-12-12 08:44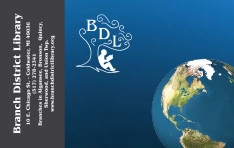 You can start the process of getting a FREE library card by clicking the links below to start the registration.
Complete the registration by bringing photo identification and/or required documents to the service desk at your nearest library branch within the next 7 days. Applications older than that will be deleted and you'll have to re-apply.
Additional information will be collected at the library when you complete the application in person.
Start the application now, or come to the service desk at any branch.
See the below policies for more information.