Go beyond books, with Things!
The Library of Things is a collection of non-traditional materials including gadgets, tools, games, kits, electronics, and more — all available to check out for free with a library card. Need something for a one-time project or want to try before you buy? Explore the collection and discover your next new Thing to borrow!
Browse the entire
Library of Things collection
or select a category below.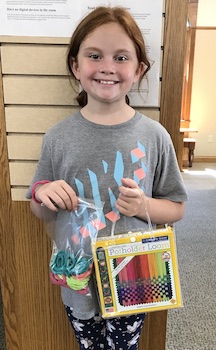 Who can borrow a Thing
This unique collection is available for any valid library card from Branch District Library. Some items may be limited to adults, 18 and up, only.
How to borrow a Thing
All items from the Library of Things are available in our online catalog. Some branches will have binder or items on display. You can borrow multiple Library of Things at any one time for a two-week period. All Library of Things items have the option to renew one time for an additional two weeks of use.
How to return your Thing
All Library of Things items must be returned to the inside of the library. Make sure all contents are placed back inside the box/container, and bring your Thing to the library's circulation desk. Items from the Library of Things collection may not be returned through the library book drop.