Monthly Stats Brief Narrative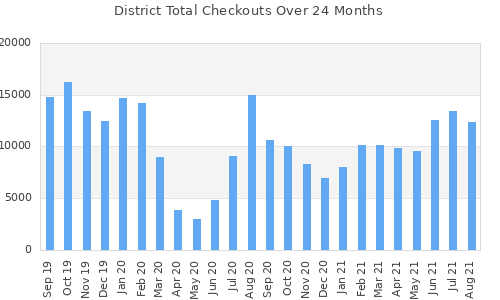 Through August 2021, the number of patrons entering our buildings stayed about the same system-wide compared to this same time year-to-date the previous year. Combined physical and digital use of library materials increased year-to-date compared to 2020. About 7% of our registered cardholders checked out a physical item this past month, while about 2% of registered cardholders checked out a digital item.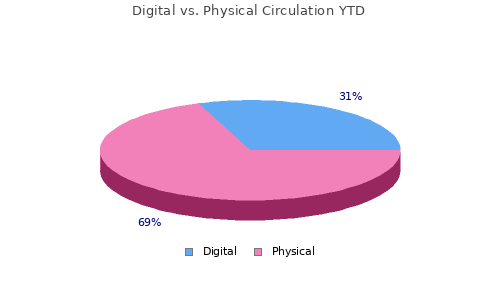 Digital usage has comprised about 29% of total materials use year-to-date through August 2021, and digital usage stayed about the same from this time in 2020.
In August 2021, BDL patrons saved $93,757.78 by checking out 8,486 physical items from the library. Our programming for all ages and our digital services further increase the library's value to the community, bringing the total estimated value to $126,049.26.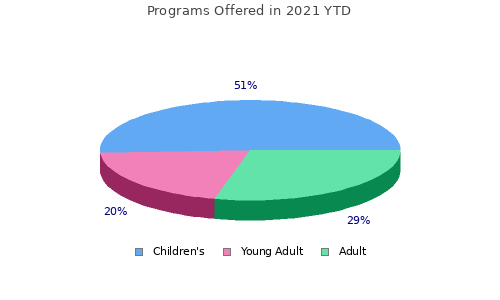 Compared to this time year-to-date 2020, the number of programs BDL offered has greatly increased. Attendance at programs greatly decreased over this same period.
There were a total of 11 visits to the library for curbside service.
See the full statistical report, starting on the next page, for details and more graphs. The most up-to-date stats are always available online and interactive at https://www.BranchDistrictLibrary.org/stats.
---
Click any linked total in the charts below to see a graph of the data.
Attendance

Algansee
Bronson
Coldwater
Quincy
Sherwood
Union Twp.
BDL Monthly Total
BDL YTD
BDL Year End

(Year-over-Year Change)

2020
2019
2018
2017
2016
Attendance
191
1,196
4,198
860
315
704
7,464
44,242

(-2%)

63,336

(-66%)

183,677

(-4%)

191,866

(-1%)

193,922

(-4%)

200,991

(+3%)

Previous Year
193
902
2,719
1,026
130
600
5,570
45,017
183,677
191,866
193,922
200,991
195,735
Change
-1%
+33%
+54%
-16%
+142%
+17%
+34%
-2%
-66%
-4%
-1%
-4%
+3%
Hours Open
94.00
172.00
138.00
162.50
129.00
157.00
852.50
6,839.00

(+49%)

7,132.50

(-37%)

11,250.25

(-9%)

12,312.00

(+13%)

10,869.15

(-0%)

10,877.50

(+25%)

Previous Year
108.00
183.00
245.00
157.00
148.00
168.00
1,009.00
4,590.00
11,250.25
12,312.00
10,869.15
10,877.50
8,703.00
Change
-13%
-6%
-44%
+3%
-13%
-7%
-16%
+49%
-37%
-9%
+13%
-0%
+25%
Number of Hours Scheduled Open Each Week (Tracking Since 1/2018)
26.00
43.00
57.00
38.00
35.00
40.00
239.00
237.00

(-2%)

241.00

(-2%)

245.00
0.00
0.00
Previous Year
26.00
43.00
56.00
37.00
35.00
40.00
237.00
241.00
245.00
0.00
0.00
0.00
Change
+2%
+3%
+1%
-2%
-2%
Weekly Schedule (Tracking Since 1/2018)
MON: Closed TUE: Noon - 5pm WED: 11am - 5pm THU: Noon - 5pm FRI: 11am - 5pm SAT: 9am - 1pm SUN: Closed
MON: 10am - 6pm TUE: 10am - 6pm WED: 10am - 6pm THU: 10am - 6pm FRI: 10am - 6pm SAT: 10am - 1pm SUN: Closed
MON: 10am - 8pm TUE: 9am - 7pm WED: 9am - 7pm THU: 9am - 7pm FRI: 9am - 7pm SAT: 9am - 4pm SUN: Closed
MON: 10pm - 6pm TUE: 8am - 5pm WED: 8am - 5pm THU: Closed FRI: 8am - 5pm SAT: 8am - Noon SUN: Closed
MON: 1pm - 5pm TUE: 9am - 6pm WED: 8am - 2pm THU: 9am - 5pm FRI: 1pm - 5pm SAT: 9am - 1pm SUN: Closed
MON: 1pm - 5pm TUE: 9am - 6pm WED: 9am - 5pm THU: 9am - 5pm FRI: 9pm - 4pm SAT: 9am - 1pm SUN: Closed
Previous Year
MON: Closed TUE: Noon - 5pm WED: 11am - 5pm THU: Noon - 5pm FRI: 11am - 5pm SAT: 9am - 1pm SUN: Closed
MON: 10am - 6pm TUE: 10am - 6pm WED: 10am - 6pm THU: 10am - 6pm FRI: 10am - 6pm SAT: 10am - 1pm SUN: Closed
MON: 10am - 8pm TUE: 9am - 7pm WED: 9am - 7pm THU: 9am - 7pm FRI: 9am - 7pm SAT: 9am - 4pm SUN: Closed
MON: 12pm - 6pm TUE: 9am - 5pm WED: 9am - 5pm THU: 9am - 1pm FRI: 9am - 5pm SAT: 9am - Noon SUN: Closed
MON: 1pm - 5pm TUE: 9am - 6pm WED: 8am - 2pm THU: 9am - 5pm FRI: 1pm - 5pm SAT: 9am - 1pm SUN: Closed
MON: 1pm - 5pm TUE: 9am - 6pm WED: 9am - 5pm THU: 9am - 5pm FRI: 9pm - 4pm SAT: 9am - 1pm SUN: Closed
Change
Patrons

Algansee
Bronson
Coldwater
Quincy
Sherwood
Union Twp.
BDL Monthly Total
BDL YTD
BDL Year End

(Year-over-Year Change)

2020
2019
2018
2017
2016
Population in our Service Area (Tracking Since 2018)
44,959
45,015 (avg)

(+0%)

44,931 (avg)

(-0%)

45,093 (avg)

(-0%)

45,113 (avg)
0 (avg)
0 (avg)
Previous Year
44,935
44,929 (avg)
45,093 (avg)
45,113 (avg)
0 (avg)
0 (avg)
0 (avg)
Change
+0%
+0%
-0%
-0%
Library Card Holders
330
3,181
14,482
2,076
455
2,009
22,533
22,160 (avg)

(+5%)

21,365 (avg)

(+4%)

20,493 (avg)

(-4%)

21,350 (avg)

(-16%)

25,346 (avg)

(+3%)

24,554 (avg)

(+4%)

Previous Year
312
3,042
14,181
1,990
443
1,968
21,936
21,041 (avg)
20,493 (avg)
21,350 (avg)
25,346 (avg)
24,554 (avg)
23,512 (avg)
Change
+6%
+5%
+2%
+4%
+3%
+2%
+3%
+5%
+4%
-4%
-16%
+3%
+4%
Patrons Who Checked Out a Physical Item
38
253
816
178
65
170
1,520
1,301 (avg)

(+23%)

1,102 (avg)

(-48%)

2,136 (avg)

(-2%)

2,180 (avg)

(-5%)

2,305 (avg)

(-1%)

2,336 (avg)

(-1%)

Previous Year
32
207
648
155
45
190
1,277
1,058 (avg)
2,136 (avg)
2,180 (avg)
2,305 (avg)
2,336 (avg)
2,355 (avg)
Change
+19%
+22%
+26%
+15%
+44%
-11%
+19%
+23%
-48%
-2%
-5%
-1%
-1%
New Library Card Holders Added
3
9
39
10
0
1
62
368

(-69%)

1,304

(+111%)

618

(-39%)

1,021

(+21%)

844

(-15%)

989

(-9%)

Previous Year
0
2
963
2
0
5
972
1,195
618
1,021
844
989
1,086
Change
+350%
-96%
+400%
-80%
-94%
-69%
+111%
-39%
+21%
-15%
-9%
In-House Holds Filled for Our Library Card Holders
12
67
419
64
78
97
737
7,478

(+44%)

9,467

(-10%)

10,527

(-4%)

10,987

(-6%)

11,650

(+12%)

10,407

(+2%)

Previous Year
0
137
447
102
89
70
845
5,207
10,527
10,987
11,650
10,407
10,225
Change
-51%
-6%
-37%
-12%
+39%
-13%
+44%
-10%
-4%
-6%
+12%
+2%
Active Hoopla Users
312
302 (avg)

(-10%)

322 (avg)

(+11%)

290 (avg)

(+14%)

255 (avg)

(+50%)

170 (avg)

(+92%)

89 (avg)
Previous Year
314
335 (avg)
290 (avg)
255 (avg)
170 (avg)
89 (avg)
0 (avg)
Change
-1%
-10%
+11%
+14%
+50%
+92%
Active OverDrive Users
213
222 (avg)

(-8%)

234 (avg)

(+10%)

213 (avg)

(+18%)

180 (avg)

(+27%)

143 (avg)

(-1%)

144 (avg)

(-1%)

Previous Year
220
242 (avg)
213 (avg)
180 (avg)
143 (avg)
144 (avg)
144 (avg)
Change
-3%
-8%
+10%
+18%
+27%
-1%
-1%
Physical Collection

Algansee
Bronson
Coldwater
Quincy
Sherwood
Union Twp.
BDL Monthly Total
BDL YTD
BDL Year End

(Year-over-Year Change)

2020
2019
2018
2017
2016
Physical Books and All other Print Materials in the Catalog
4,663
14,328
38,645
15,325
7,366
10,292
90,619
91,278

(-8%)

98,689

(-2%)

100,253

(-0%)

100,293
0
Previous Year
4,698
13,041
37,869
17,711
7,355
9,216
89,890
98,689
100,253
100,293
0
0
Change
-1%
+10%
+2%
-13%
+0%
+12%
+1%
-8%
-2%
-0%
Physical Audiobooks in the Catalog
13
73
1,438
208
3
121
1,856
1,949

(+9%)

1,783

(-5%)

1,881

(+2%)

1,852
0
Previous Year
14
73
1,338
297
3
86
1,811
1,783
1,881
1,852
0
0
Change
-7%
+7%
-30%
+41%
+2%
+9%
-5%
+2%
Physical Video Materials in the Catalog
767
1,538
4,246
1,729
1,682
1,570
11,532
11,352

(-1%)

11,460

(+8%)

10,579

(+1%)

10,519
0
Previous Year
835
1,395
3,893
2,037
1,608
1,372
11,140
11,460
10,579
10,519
0
0
Change
-8%
+10%
+9%
-15%
+5%
+14%
+4%
-1%
+8%
+1%
Physical Music Recordings in the Catalog
1
6
11
4
0
20
42
178

(+12%)

159

(-53%)

337

(-2%)

345
0
Previous Year
1
8
23
127
0
19
178
159
337
345
0
0
Change
-25%
-52%
-97%
+5%
-76%
+12%
-53%
-2%
TOTAL Physical Items in the Catalog
5,444
15,945
44,340
17,266
9,051
12,003
104,049
105,257

(-6%)

112,053

(-1%)

113,050

(+0%)

113,009

(-11%)

126,407

(-4%)

Previous Year
5,548
14,517
43,123
20,172
8,966
10,693
103,019
112,053
113,050
113,009
126,407
131,432
Change
-2%
+10%
+3%
-14%
+1%
+12%
+1%
-6%
-1%
+0%
-11%
-4%
Digital Collection

Algansee
Bronson
Coldwater
Quincy
Sherwood
Union Twp.
BDL Monthly Total
BDL YTD
BDL Year End

(Year-over-Year Change)

2020
2019
2018
2017
2016
Ebooks in All Digital Collections
561,288
480,691

(+30%)

370,666

(+21%)

306,595

(+33%)

230,178
0
Previous Year
456,810
370,666
306,595
230,178
0
0
Change
+23%
+30%
+21%
+33%
Audiobooks in All Digital Collections
140,581
128,892

(+50%)

86,004

(+19%)

71,995

(+36%)

52,833
0
Previous Year
112,278
86,004
71,995
52,833
0
0
Change
+25%
+50%
+19%
+36%
Video Materials in All Digital Collections
21,339
17,791

(+9%)

16,267

(+14%)

14,229

(-10%)

15,767
0
Previous Year
17,377
16,267
14,229
15,767
0
0
Change
+23%
+9%
+14%
-10%
Music Recordings in All Digital Collections
280,325
273,294

(+1%)

271,614

(+13%)

239,705

(-14%)

280,259
0
Previous Year
270,283
271,614
239,705
280,259
0
0
Change
+4%
+1%
+13%
-14%
Periodicals in All Digital Collections
3,758
3,668
0
0
0
0
Previous Year
3,668
0
0
0
0
0
Change
+2%
TOTAL of All Digital Collections
1,007,291
904,336

(+21%)

744,551

(+18%)

632,524

(+9%)

579,037
0
Previous Year
860,416
744,551
632,524
579,037
0
0
Change
+17%
+21%
+18%
+9%
Total Collection

Algansee
Bronson
Coldwater
Quincy
Sherwood
Union Twp.
BDL Monthly Total
BDL YTD
BDL Year End

(Year-over-Year Change)

2020
2019
2018
2017
2016
Combined Physical Items
5,444
15,945
44,340
17,266
9,051
12,003
104,049
105,257

(-6%)

112,053

(-1%)

113,050

(+0%)

113,009

(-11%)

126,407

(-4%)

Previous Year
5,548
14,517
43,123
20,172
8,966
10,693
103,019
112,053
113,050
113,009
126,407
131,432
Change
-2%
+10%
+3%
-14%
+1%
+12%
+1%
-6%
-1%
+0%
-11%
-4%
Combined Digital Collections
1,007,291
904,336

(+21%)

744,551

(+18%)

632,524

(+9%)

579,037
0
Previous Year
860,416
744,551
632,524
579,037
0
0
Change
+17%
+21%
+18%
+9%
TOTAL of all Collections
5,444
15,945
44,340
17,266
9,051
12,003
1,107,582
1,009,593

(+18%)

856,604

(+15%)

745,574

(+8%)

692,046

(+447%)

126,407

(-4%)

Previous Year
5,548
14,517
43,123
20,172
8,966
10,693
963,435
856,604
745,574
692,046
126,407
131,432
Change
-2%
+10%
+3%
-14%
+1%
+12%
+15%
+18%
+15%
+8%
+447%
-4%
Use of Physical Items

Algansee
Bronson
Coldwater
Quincy
Sherwood
Union Twp.
BDL Monthly Total
BDL YTD
BDL Year End

(Year-over-Year Change)

2020
2019
2018
2017
2016
Checkouts of Cataloged Items
88
1,121
3,223
822
376
654
6,284
44,533

(+32%)

52,227

(-53%)

110,285

(-3%)

113,128

(-6%)

120,916

(+2%)

118,595

(-3%)

Previous Year
122
1,237
2,392
816
246
749
5,562
33,842
110,285
113,128
120,916
118,595
121,841
Change
-28%
-9%
+35%
+1%
+53%
-13%
+13%
+32%
-53%
-3%
-6%
+2%
-3%
Renewals of Cataloged Items
28
12
421
87
82
82
712
5,572

(+35%)

7,181

(-47%)

13,490

(-1%)

13,607

(-8%)

14,804

(-4%)

15,480

(+0%)

Previous Year
18
125
356
56
66
101
722
4,138
13,490
13,607
14,804
15,480
15,434
Change
+56%
-90%
+18%
+55%
+24%
-19%
-1%
+35%
-47%
-1%
-8%
-4%
+0%
Items Used in the Library But Not Checked Out
28
2
37
1
0
33
101
1,786

(-69%)

6,404

(+54%)

4,166

(+49%)

2,803

(-8%)

3,050

(+126%)

1,351

(+7,011%)

Previous Year
45
21
41
1
0
4,614
4,722
5,738
4,166
2,803
3,050
1,351
19
Change
-38%
-90%
-10%
-99%
-98%
-69%
+54%
+49%
-8%
+126%
+7,011%
Checkouts of Uncataloged Items
0
62
133
3
0
0
198
862

(+12%)

1,001

(-70%)

3,294

(-16%)

3,904

(+38%)

2,839

(-38%)

4,578

(+4%)

Previous Year
14
24
0
0
0
0
38
768
3,294
3,904
2,839
4,578
4,385
Change
+158%
+421%
+12%
-70%
-16%
+38%
-38%
+4%
Requests from BDL Patrons for Items at Other MeLCat Libraries, Actually Fulfilled
703
4,848

(+106%)

4,599

(-53%)

9,873

(+1%)

9,777

(+20%)

8,169

(+15%)

7,112

(+16%)

Previous Year
462
2,352
9,873
9,777
8,169
7,112
6,118
Change
+52%
+106%
-53%
+1%
+20%
+15%
+16%
Requests from Other MeLCat Libraries for Items at BDL, Actually Fulfilled
488
3,662

(+118%)

3,175

(-58%)

7,582

(-23%)

9,810

(+25%)

7,867

(+11%)

7,068

(+46%)

Previous Year
392
1,679
7,582
9,810
7,867
7,068
4,855
Change
+24%
+118%
-58%
-23%
+25%
+11%
+46%
TOTAL Use of Physical Items
144
1,197
3,814
913
458
769
8,486
61,263

(+26%)

74,587

(-50%)

148,690

(-3%)

153,029

(-3%)

157,645

(+2%)

154,184

(+1%)

Previous Year
199
1,407
2,789
873
312
5,464
11,898
48,517
148,690
153,029
157,645
154,184
152,652
Change
-28%
-15%
+37%
+5%
+47%
-86%
-29%
+26%
-50%
-3%
-3%
+2%
+1%
Use of Digital Resources

Algansee
Bronson
Coldwater
Quincy
Sherwood
Union Twp.
BDL Monthly Total
BDL YTD
BDL Year End

(Year-over-Year Change)

2020
2019
2018
2017
2016
OverDrive Checkouts
1,095
8,730

(-3%)

13,051

(+21%)

10,822

(+14%)

9,501

(+21%)

7,823

(+4%)

7,502

(+2%)

Previous Year
1,037
9,005
10,822
9,501
7,823
7,502
7,380
Change
+6%
-3%
+21%
+14%
+21%
+4%
+2%
Hoopla Checkouts
1,148
8,575

(-9%)

13,604

(+9%)

12,530

(-2%)

12,796

(+20%)

10,669

(+96%)

5,432
Previous Year
1,064
9,469
12,530
12,796
10,669
5,432
0
Change
+8%
-9%
+9%
-2%
+20%
+96%
All Other Digital Services
1,651
7,144

(+25%)

7,140

(-33%)

10,604

(+11%)

9,572

(-72%)

34,047

(-46%)

62,788

(+38%)

Previous Year
840
5,730
10,604
9,572
34,047
62,788
45,565
Change
+97%
+25%
-33%
+11%
-72%
-46%
+38%
TOTAL Use of Digital Resources
3,894
24,801

(-1%)

34,861

(+3%)

33,956

(+7%)

31,869

(-39%)

52,539

(-31%)

75,722

(+43%)

Previous Year
3,028
24,947
33,956
31,869
52,539
75,722
52,945
Change
+29%
-1%
+3%
+7%
-39%
-31%
+43%
Total Item Usage

Algansee
Bronson
Coldwater
Quincy
Sherwood
Union Twp.
BDL Monthly Total
BDL YTD
BDL Year End

(Year-over-Year Change)

2020
2019
2018
2017
2016
Combined Checkouts of Physical Items
144
1,197
3,814
913
458
769
8,486
61,263

(+26%)

74,587

(-50%)

148,690

(-3%)

153,029

(-3%)

157,645

(+2%)

154,184

(+1%)

Previous Year
199
1,407
2,789
873
312
5,464
11,898
48,517
148,690
153,029
157,645
154,184
152,652
Change
-28%
-15%
+37%
+5%
+47%
-86%
-29%
+26%
-50%
-3%
-3%
+2%
+1%
Combined Use of Digital Resources
3,894
24,801

(-1%)

34,861

(+3%)

33,956

(+7%)

31,869

(-39%)

52,539

(-31%)

75,722

(+43%)

Previous Year
3,028
24,947
33,956
31,869
52,539
75,722
52,945
Change
+29%
-1%
+3%
+7%
-39%
-31%
+43%
TOTAL Uses of All BDL Items
144
1,197
3,814
913
458
769
12,380
86,064

(+17%)

109,448

(-40%)

182,646

(-1%)

184,898

(-12%)

210,184

(-9%)

229,906

(+12%)

Previous Year
199
1,407
2,789
873
312
5,464
14,926
73,464
182,646
184,898
210,184
229,906
205,597
Change
-28%
-15%
+37%
+5%
+47%
-86%
-17%
+17%
-40%
-1%
-12%
-9%
+12%
Cataloging

Algansee
Bronson
Coldwater
Quincy
Sherwood
Union Twp.
BDL Monthly Total
BDL YTD
BDL Year End

(Year-over-Year Change)

2020
2019
2018
2017
2016
Physical Items Added to the Catalog
98
161
556
131
47
201
1,194
8,443

(+38%)

9,938

(+2%)

9,719

(-12%)

11,056

(+0%)

11,009

(-1%)

11,091

(+29%)

Previous Year
41
48
397
359
117
252
1,214
6,112
9,719
11,056
11,009
11,091
8,582
Change
+139%
+235%
+40%
-64%
-60%
-20%
-2%
+38%
+2%
-12%
+0%
-1%
+29%
Physical Items Deleted from the Catalog
183
151
67
73
2
8
484
14,238

(-7%)

17,003

(+58%)

10,769

(-2%)

10,941

(-55%)

24,366

(+53%)

15,968

(+84%)

Previous Year
0
7
901
31
2
797
1,738
15,329
10,769
10,941
24,366
15,968
8,668
Change
+2,057%
-93%
+135%
-99%
-72%
-7%
+58%
-2%
-55%
+53%
+84%
Reference Questions

Algansee
Bronson
Coldwater
Quincy
Sherwood
Union Twp.
BDL Monthly Total
BDL YTD
BDL Year End

(Year-over-Year Change)

2020
2019
2018
2017
2016
General Reference Questions in Person
14
98
309
24
331
27
803
5,219

(+92%)

4,347

(-50%)

8,748

(+32%)

6,641

(-12%)

7,537

(+20%)

6,285

(+124%)

Previous Year
0
162
149
19
115
23
468
2,721
8,748
6,641
7,537
6,285
2,806
Change
-40%
+107%
+26%
+188%
+17%
+72%
+92%
-50%
+32%
-12%
+20%
+124%
Questions via Telephone Calls
4
57
258
1
46
56
422
3,988

(+81%)

4,559

(+11%)

4,111

(+6%)

3,866

(-24%)

5,079

(+10%)

4,622

(+60%)

Previous Year
0
103
259
4
8
61
435
2,208
4,111
3,866
5,079
4,622
2,885
Change
-45%
-0%
-75%
+475%
-8%
-3%
+81%
+11%
+6%
-24%
+10%
+60%
Reference Questions Delivered Online
0
0
9
12
0
0
21
212

(+50%)

243

(-14%)

281

(+85%)

152

(-35%)

233

(-23%)

304

(+34%)

Previous Year
0
0
26
11
0
0
37
141
281
152
233
304
227
Change
-65%
+9%
-43%
+50%
-14%
+85%
-35%
-23%
+34%
In-Person Questions on Computer or Internet Use
0
19
292
12
60
7
390
2,155

(+5%)

2,767

(-63%)

7,505

(+6%)

7,068

(-3%)

7,285

(+11%)

6,568

(+18%)

Previous Year
0
41
263
0
18
9
331
2,056
7,505
7,068
7,285
6,568
5,551
Change
-54%
+11%
+233%
-22%
+18%
+5%
-63%
+6%
-3%
+11%
+18%
In-Person Questions about Our Online Databases
0
0
5
1
11
1
18
95

(+58%)

107

(-69%)

349

(-15%)

409

(+13%)

363

(+114%)

170

(+85%)

Previous Year
0
0
5
0
0
0
5
60
349
409
363
170
92
Change
+260%
+58%
-69%
-15%
+13%
+114%
+85%
In-Person Tax Form Questions
0
0
1
0
0
0
1
232

(-18%)

286

(-12%)

326

(-37%)

518

(+5%)

493

(+4%)

473

(-18%)

Previous Year
0
0
1
0
0
0
1
282
326
518
493
473
579
Change
-18%
-12%
-37%
+5%
+4%
-18%
TOTAL of All Reference Questions
18
174
874
50
448
91
1,655
11,901

(+59%)

12,309

(-42%)

21,320

(+14%)

18,654

(-11%)

20,990

(+14%)

18,422

(+52%)

Previous Year
0
306
703
34
141
93
1,277
7,468
21,320
18,654
20,990
18,422
12,140
Change
-43%
+24%
+47%
+218%
-2%
+30%
+59%
-42%
+14%
-11%
+14%
+52%
Notary Services

Algansee
Bronson
Coldwater
Quincy
Sherwood
Union Twp.
BDL Monthly Total
BDL YTD
BDL Year End

(Year-over-Year Change)

2020
2019
2018
2017
2016
Patrons Who Used our Free Notary Services
0
1
5
0
2
0
8
42

(+91%)

46

(-52%)

95

(+44%)

66

(+371%)

14
0
Previous Year
0
1
2
0
0
0
3
22
95
66
14
0
0
Change
+150%
+167%
+91%
-52%
+44%
+371%
Documents Notarized
0
1
5
0
4
0
10
61

(+118%)

54

(-56%)

124

(+85%)

67

(+253%)

19
0
Previous Year
0
1
1
0
0
0
2
28
124
67
19
0
0
Change
+400%
+400%
+118%
-56%
+85%
+253%
MeLCat

Algansee
Bronson
Coldwater
Quincy
Sherwood
Union Twp.
BDL Monthly Total
BDL YTD
BDL Year End

(Year-over-Year Change)

2020
2019
2018
2017
2016
Requests from BDL Patrons for Items at Other MeLCat Libraries
776
5,145

(+98%)

5,026

(-52%)

10,538

(+1%)

10,462

(+20%)

8,699

(+14%)

7,643

(+5%)

Previous Year
589
2,603
10,538
10,462
8,699
7,643
7,280
Change
+32%
+98%
-52%
+1%
+20%
+14%
+5%
Requests from BDL Patrons for Items at Other MeLCat Libraries, Actually Fulfilled
703
4,848

(+106%)

4,599

(-53%)

9,873

(+1%)

9,777

(+20%)

8,169

(+15%)

7,112

(+16%)

Previous Year
462
2,352
9,873
9,777
8,169
7,112
6,118
Change
+52%
+106%
-53%
+1%
+20%
+15%
+16%
Requests from Other MeLCat Libraries for Items at BDL
498
3,948

(+70%)

4,067

(-52%)

8,405

(-18%)

10,296

(+29%)

7,994

(+13%)

7,096

(+18%)

Previous Year
589
2,316
8,405
10,296
7,994
7,096
5,989
Change
-15%
+70%
-52%
-18%
+29%
+13%
+18%
Requests from Other MeLCat Libraries for Items at BDL, Actually Fulfilled
488
3,662

(+118%)

3,175

(-58%)

7,582

(-23%)

9,810

(+25%)

7,867

(+11%)

7,068

(+46%)

Previous Year
392
1,679
7,582
9,810
7,867
7,068
4,855
Change
+24%
+118%
-58%
-23%
+25%
+11%
+46%
Programs Held

Algansee
Bronson
Coldwater
Quincy
Sherwood
Union Twp.
BDL Monthly Total
BDL YTD
BDL Year End

(Year-over-Year Change)

2020
2019
2018
2017
2016
Early Childhood Literacy Programs Held (Tracking since 2021)
0
0
19
0
0
4
23
65
0
0
0
0
0
Previous Year
0
0
0
0
0
0
0
0
0
0
0
0
0
Change
Juvenile Programs Held
1
2
0
1
2
5
11
124

(-65%)

551

(-31%)

804

(+10%)

730

(+1%)

720

(+19%)

604

(+5%)

Previous Year
1
7
32
4
0
8
52
357
804
730
720
604
575
Change
-71%
-75%
-38%
-79%
-65%
-31%
+10%
+1%
+19%
+5%
Young Adult Programs Held
0
1
0
0
0
7
8
47

(-57%)

138

(-55%)

304

(-10%)

338

(+41%)

239

(+47%)

163

(+8%)

Previous Year
0
0
0
0
0
0
0
109
304
338
239
163
151
Change
-57%
-55%
-10%
+41%
+47%
+8%
Adult Programs Held
0
0
0
0
0
4
4
61

(-64%)

257

(+54%)

167

(+23%)

136

(-7%)

146

(-34%)

220

(+40%)

Previous Year
1
1
39
1
3
2
47
168
167
136
146
220
157
Change
+100%
-91%
-64%
+54%
+23%
-7%
-34%
+40%
All-Ages Programs Held (Tracking since 2021)
2
1
1
3
1
3
11
43
0
0
0
0
0
Previous Year
0
0
0
0
0
0
0
0
0
0
0
0
0
Change
Early Childhood Literacy Summer Reading Programs Held (Tracking since 2021)
0
0
0
0
0
0
0
9
0
0
0
0
0
Previous Year
0
0
0
0
0
0
0
0
0
0
0
0
0
Change
Juvenile Summer Reading Events Held
0
0
0
0
0
0
0
96
0
173

(+52%)

114

(+20%)

95

(+7%)

89

(+6%)

Previous Year
0
0
0
0
0
0
0
0
173
114
95
89
84
Change
+52%
+20%
+7%
+6%
Young Adult Summer Reading Events Held
0
0
0
0
0
0
0
25
0
61

(+24%)

49

(-14%)

57

(+97%)

29

(-66%)

Previous Year
0
0
0
0
0
0
0
0
61
49
57
29
85
Change
+24%
-14%
+97%
-66%
Adult Summer Reading Events Held
0
0
0
0
0
0
0
27
0
17

(+467%)

3
0
3

(-40%)

Previous Year
0
0
0
0
0
0
0
0
17
3
0
3
5
Change
+467%
-40%
All-Ages Summer Reading Programs Held (Tracking since 2021)
0
0
0
0
0
0
0
26
0
0
0
0
0
Previous Year
0
0
0
0
0
0
0
0
0
0
0
0
0
Change
Computer Classes Held
0
0
0
0
0
0
0
1
1

(-99%)

81

(+305%)

20

(-9%)

22

(+57%)

14

(-36%)

Previous Year
0
0
0
0
0
0
0
0
81
20
22
14
22
Change
-99%
+305%
-9%
+57%
-36%
TOTAL of All Programs
3
4
20
4
3
23
57
1,245

(+96%)

947

(-41%)

1,607

(+16%)

1,390

(+9%)

1,279

(+14%)

1,122

(+4%)

Previous Year
2
8
71
5
3
10
99
634
1,607
1,390
1,279
1,122
1,079
Change
+50%
-50%
-72%
-20%
+130%
-42%
+96%
-41%
+16%
+9%
+14%
+4%
Program Attendance

Algansee
Bronson
Coldwater
Quincy
Sherwood
Union Twp.
BDL Monthly Total
BDL YTD
BDL Year End

(Year-over-Year Change)

2020
2019
2018
2017
2016
Attendees at Early Childhood Literacy Programs (Tracking since 2021)
0
0
18
0
0
10
28
967
0
0
0
0
0
Previous Year
0
0
0
0
0
0
0
0
0
0
0
0
0
Change
Attendees at Juvenile Programs
100
125
0
10
5
21
261
2,377

(-87%)

25,317

(+73%)

14,654

(-7%)

15,725

(+2%)

15,351

(+48%)

10,371

(+23%)

Previous Year
38
229
2,121
260
0
685
3,333
18,776
14,654
15,725
15,351
10,371
8,415
Change
+163%
-45%
-96%
-97%
-92%
-87%
+73%
-7%
+2%
+48%
+23%
Attendees at Young Adult Programs
0
50
0
0
0
93
143
459

(-84%)

3,204

(+29%)

2,489

(-23%)

3,218

(-15%)

3,806

(+276%)

1,011

(+14%)

Previous Year
0
0
0
0
0
0
0
2,912
2,489
3,218
3,806
1,011
884
Change
-84%
+29%
-23%
-15%
+276%
+14%
Attendees at Adult Programs
0
0
0
0
0
18
18
1,567

(-87%)

16,263

(+519%)

2,627

(+33%)

1,970

(-0%)

1,979

(-3%)

2,048

(-5%)

Previous Year
24
24
3,270
24
64
245
3,651
12,348
2,627
1,970
1,979
2,048
2,157
Change
-93%
-100%
-87%
+519%
+33%
-0%
-3%
-5%
Attendees at All-Ages Programs (Tracking since 2021)
311
301
301
330
301
303
1,847
3,360
0
0
0
0
0
Previous Year
0
0
0
0
0
0
0
0
0
0
0
0
0
Change
Attendees at Early Childhood Literacy Summer Reading Programs (Tracking since 2021)
0
0
0
0
0
0
0
146
0
0
0
0
0
Previous Year
0
0
0
0
0
0
0
0
0
0
0
0
0
Change
Attendees at Juvenile Summer Reading Events
0
0
0
0
0
0
0
1,798
0
4,186

(+8%)

3,864

(+24%)

3,116

(-20%)

3,904

(+56%)

Previous Year
0
0
0
0
0
0
0
0
4,186
3,864
3,116
3,904
2,499
Change
+8%
+24%
-20%
+56%
Attendees at Young Adult Summer Reading Events
0
0
0
0
0
0
0
181
0
279

(-16%)

333

(-50%)

671

(+127%)

295

(+14%)

Previous Year
0
0
0
0
0
0
0
0
279
333
671
295
259
Change
-16%
-50%
+127%
+14%
Attendees at Adult Summer Reading Events
0
0
0
0
0
0
0
179
0
310

(+265%)

85
0
21

(-73%)

Previous Year
0
0
0
0
0
0
0
0
310
85
0
21
77
Change
+265%
-73%
Attendees at All-Ages Summer Programs (Tracking since 2021)
0
0
0
0
0
0
0
730
0
0
0
0
0
Previous Year
0
0
0
0
0
0
0
0
0
0
0
0
0
Change
Attendees at Computer Classes
0
0
0
0
0
0
0
1
0
26

(+30%)

20

(-5%)

21

(+75%)

12

(-59%)

Previous Year
0
0
0
0
0
0
0
0
26
20
21
12
29
Change
+30%
-5%
+75%
-59%
TOTAL of All Program Attendance
411
476
319
340
306
445
2,297
11,765

(-65%)

44,784

(+82%)

24,571

(-3%)

25,215

(+1%)

24,944

(+41%)

17,662

(+23%)

Previous Year
62
253
5,391
284
64
930
6,984
34,036
24,571
25,215
24,944
17,662
14,320
Change
+563%
+88%
-94%
+20%
+378%
-52%
-67%
-65%
+82%
-3%
+1%
+41%
+23%
Summer Reading Overview

Algansee
Bronson
Coldwater
Quincy
Sherwood
Union Twp.
BDL Monthly Total
BDL YTD
BDL Year End

(Year-over-Year Change)

2020
2019
2018
2017
2016
Juveniles Signed Up for Summer Reading Program
0
0
0
0
0
0
0
407

(+347%)

91

(-87%)

711

(-5%)

747

(-35%)

1,153

(+19%)

967

(+13%)

Previous Year
0
0
0
0
0
0
0
91
711
747
1,153
967
859
Change
+347%
-87%
-5%
-35%
+19%
+13%
Young Adults Signed up for Summer Reading Program
0
0
0
0
0
0
0
77

(+166%)

29

(-78%)

134

(-65%)

378

(-2%)

385

(+241%)

113

(-64%)

Previous Year
0
0
0
0
0
0
0
29
134
378
385
113
311
Change
+166%
-78%
-65%
-2%
+241%
-64%
Adults Signed Up for Summer Reading Program
0
0
0
0
0
0
0
122

(+270%)

33

(-79%)

159

(-36%)

248

(+112%)

117

(+36%)

86

(+1%)

Previous Year
0
0
0
0
0
0
0
33
159
248
117
86
85
Change
+270%
-79%
-36%
+112%
+36%
+1%
Juveniles who Completed Summer Reading Program
0
0
0
0
0
0
0
220

(+142%)

91

(-76%)

385

(+48%)

260

(-50%)

518

(+13%)

459

(-10%)

Previous Year
0
0
0
0
0
0
0
91
385
260
518
459
512
Change
+142%
-76%
+48%
-50%
+13%
-10%
Young Adults who Completed Summer Reading Program
0
0
0
0
0
0
0
38

(+31%)

29

(-63%)

79

(-41%)

135

(-50%)

268

(+332%)

62

(-49%)

Previous Year
0
0
0
0
0
0
0
29
79
135
268
62
122
Change
+31%
-63%
-41%
-50%
+332%
-49%
Adults who Completed Summer Reading Program
0
0
0
0
0
0
0
30

(-9%)

33

(-72%)

118

(-28%)

165

(+72%)

96

(+60%)

60

(+7%)

Previous Year
0
0
0
0
0
0
0
33
118
165
96
60
56
Change
-9%
-72%
-28%
+72%
+60%
+7%
Juvenile Summer Reading Events Held
0
0
0
0
0
0
0
96
0
173

(+52%)

114

(+20%)

95

(+7%)

89

(+6%)

Previous Year
0
0
0
0
0
0
0
0
173
114
95
89
84
Change
+52%
+20%
+7%
+6%
Young Adult Summer Reading Events Held
0
0
0
0
0
0
0
25
0
61

(+24%)

49

(-14%)

57

(+97%)

29

(-66%)

Previous Year
0
0
0
0
0
0
0
0
61
49
57
29
85
Change
+24%
-14%
+97%
-66%
Adult Summer Reading Events Held
0
0
0
0
0
0
0
27
0
17

(+467%)

3
0
3

(-40%)

Previous Year
0
0
0
0
0
0
0
0
17
3
0
3
5
Change
+467%
-40%
Attendees at Juvenile Summer Reading Events
0
0
0
0
0
0
0
1,798
0
4,186

(+8%)

3,864

(+24%)

3,116

(-20%)

3,904

(+56%)

Previous Year
0
0
0
0
0
0
0
0
4,186
3,864
3,116
3,904
2,499
Change
+8%
+24%
-20%
+56%
Attendees at Young Adult Summer Reading Events
0
0
0
0
0
0
0
181
0
279

(-16%)

333

(-50%)

671

(+127%)

295

(+14%)

Previous Year
0
0
0
0
0
0
0
0
279
333
671
295
259
Change
-16%
-50%
+127%
+14%
Attendees at Adult Summer Reading Events
0
0
0
0
0
0
0
179
0
310

(+265%)

85
0
21

(-73%)

Previous Year
0
0
0
0
0
0
0
0
310
85
0
21
77
Change
+265%
-73%
Summer Reading Program Signups

Algansee
Bronson
Coldwater
Quincy
Sherwood
Union Twp.
BDL Monthly Total
BDL YTD
BDL Year End

(Year-over-Year Change)

2020
2019
2018
2017
2016
Juveniles Signed Up for Summer Reading Program
0
0
0
0
0
0
0
407

(+347%)

91

(-87%)

711

(-5%)

747

(-35%)

1,153

(+19%)

967

(+13%)

Previous Year
0
0
0
0
0
0
0
91
711
747
1,153
967
859
Change
+347%
-87%
-5%
-35%
+19%
+13%
Young Adults Signed up for Summer Reading Program
0
0
0
0
0
0
0
77

(+166%)

29

(-78%)

134

(-65%)

378

(-2%)

385

(+241%)

113

(-64%)

Previous Year
0
0
0
0
0
0
0
29
134
378
385
113
311
Change
+166%
-78%
-65%
-2%
+241%
-64%
Adults Signed Up for Summer Reading Program
0
0
0
0
0
0
0
122

(+270%)

33

(-79%)

159

(-36%)

248

(+112%)

117

(+36%)

86

(+1%)

Previous Year
0
0
0
0
0
0
0
33
159
248
117
86
85
Change
+270%
-79%
-36%
+112%
+36%
+1%
TOTAL Summer Reading Program Signups
0
0
0
0
0
0
0
606

(+296%)

153

(-85%)

1,004

(-27%)

1,373

(-17%)

1,655

(+42%)

1,166

(-7%)

Previous Year
0
0
0
0
0
0
0
153
1,004
1,373
1,655
1,166
1,255
Change
+296%
-85%
-27%
-17%
+42%
-7%
Summer Reading Program Completions

Algansee
Bronson
Coldwater
Quincy
Sherwood
Union Twp.
BDL Monthly Total
BDL YTD
BDL Year End

(Year-over-Year Change)

2020
2019
2018
2017
2016
Juveniles who Completed Summer Reading Program
0
0
0
0
0
0
0
220

(+142%)

91

(-76%)

385

(+48%)

260

(-50%)

518

(+13%)

459

(-10%)

Previous Year
0
0
0
0
0
0
0
91
385
260
518
459
512
Change
+142%
-76%
+48%
-50%
+13%
-10%
Young Adults who Completed Summer Reading Program
0
0
0
0
0
0
0
38

(+31%)

29

(-63%)

79

(-41%)

135

(-50%)

268

(+332%)

62

(-49%)

Previous Year
0
0
0
0
0
0
0
29
79
135
268
62
122
Change
+31%
-63%
-41%
-50%
+332%
-49%
Adults who Completed Summer Reading Program
0
0
0
0
0
0
0
30

(-9%)

33

(-72%)

118

(-28%)

165

(+72%)

96

(+60%)

60

(+7%)

Previous Year
0
0
0
0
0
0
0
33
118
165
96
60
56
Change
-9%
-72%
-28%
+72%
+60%
+7%
TOTAL Summer Reading Program Completions
0
0
0
0
0
0
0
288

(+88%)

153

(-74%)

582

(+4%)

560

(-37%)

882

(+52%)

581

(-16%)

Previous Year
0
0
0
0
0
0
0
153
582
560
882
581
690
Change
+88%
-74%
+4%
-37%
+52%
-16%
Library-Provided Computer Services

Algansee
Bronson
Coldwater
Quincy
Sherwood
Union Twp.
BDL Monthly Total
BDL YTD
BDL Year End

(Year-over-Year Change)

2020
2019
2018
2017
2016
One-hour sessions on Library Wifi
1,140
2,110
10,882
3,710
2,249
3,621
23,712
183,412

(-6%)

284,892

(-40%)

474,750

(+2%)

465,219

(+9%)

425,714

(+4%)

410,437

(+17%)

Previous Year
184
2,981
11,302
2,489
521
2,323
19,800
195,848
474,750
465,219
425,714
410,437
351,423
Change
+520%
-29%
-4%
+49%
+332%
+56%
+20%
-6%
-40%
+2%
+9%
+4%
+17%
Desktop, Laptop, and Tablet Computers Available for Public Use
5
19
36
10
7
15
92
88
88

(-1%)

89

(+22%)

73
73
Previous Year
5
18
35
9
7
14
88
88
89
73
73
73
Change
+6%
+3%
+11%
+7%
+5%
-1%
+22%
Sessions on Library-Provided Computers
24
94
926
86
51
193
1,374
6,446

(-15%)

9,604

(-73%)

35,720

(-22%)

45,687

(+3%)

44,181

(+6%)

41,513

(-11%)

Previous Year
4
82
416
24
8
97
631
7,592
35,720
45,687
44,181
41,513
46,405
Change
+500%
+15%
+123%
+258%
+538%
+99%
+118%
-15%
-73%
-22%
+3%
+6%
-11%
Hours Library-Provided Computers Used (Tracking Since 2018)
11.22
54.93
694.38
48.45
39.03
128.92
976.93
3,800.71

(-25%)

6,031.58

(-75%)

24,280.36

(-2%)

24,701.55
0.00
0.00
Previous Year
2.00
41.42
226.03
5.20
2.28
52.07
329.00
5,047.99
24,280.36
24,701.55
0.00
0.00
0.00
Change
+450%
+32%
+207%
+860%
+1,850%
+146%
+198%
-25%
-75%
-2%
Desktop, Laptop, and Tablet Computers Available for Staff Use
3
8
32
5
3
4
55
52
52

(+4%)

50

(+22%)

41
41
Previous Year
3
8
30
4
3
4
52
52
50
41
41
41
Change
+7%
+25%
+6%
+4%
+22%
Website Stats

Algansee
Bronson
Coldwater
Quincy
Sherwood
Union Twp.
BDL Monthly Total
BDL YTD
BDL Year End

(Year-over-Year Change)

2020
2019
2018
2017
2016
Monthly Website Sessions
3,474
31,480

(+22%)

41,586

(-28%)

58,161

(+28%)

45,594

(-38%)

73,326

(-2%)

75,139

(+3%)

Previous Year
2,906
25,758
58,161
45,594
73,326
75,139
72,706
Change
+20%
+22%
-28%
+28%
-38%
-2%
+3%
Monthly Website Page Views
6,775
87,246

(+49%)

92,094

(-29%)

129,778

(+9%)

118,634

(-33%)

177,799

(-2%)

182,084

(+7%)

Previous Year
6,641
58,526
129,778
118,634
177,799
182,084
169,630
Change
+2%
+49%
-29%
+9%
-33%
-2%
+7%
Faxes, Prints, and Sales

Algansee
Bronson
Coldwater
Quincy
Sherwood
Union Twp.
BDL Monthly Total
BDL YTD
BDL Year End

(Year-over-Year Change)

2020
2019
2018
2017
2016
Fax Pages Received
0
0
7
0
0
0
7
97

(-14%)

149

(-57%)

350

(-16%)

419

(+61%)

260

(+19%)

219

(+27%)

Previous Year
0
0
3
0
0
0
3
113
350
419
260
219
173
Change
+133%
+133%
-14%
-57%
-16%
+61%
+19%
+27%
Fax Pages Sent
0
33
395
11
1
102
542
3,988

(+66%)

3,935

(-59%)

9,524

(+3%)

9,249

(+138%)

3,879

(+123%)

1,741

(-7%)

Previous Year
0
70
234
47
0
77
428
2,409
9,524
9,249
3,879
1,741
1,882
Change
-53%
+69%
-77%
+32%
+27%
+66%
-59%
+3%
+138%
+123%
-7%
Free Prints for Job Seekers, Students, etc.
0
0
214
60
10
55
339
1,138

(+45%)

1,091

(-61%)

2,796

(-23%)

3,631

(+16%)

3,128

(+9%)

2,878

(+23%)

Previous Year
4
0
36
5
40
0
85
787
2,796
3,631
3,128
2,878
2,335
Change
+494%
+1,100%
-75%
+299%
+45%
-61%
-23%
+16%
+9%
+23%
Black and White Patron Prints (Tracking Since 6/2016)
87
582
3,093
359
51
548
4,720
35,367

(+64%)

33,177

(-56%)

75,818

(-6%)

81,016

(+7%)

75,606

(+113%)

35,561
Previous Year
136
309
2,566
141
15
397
3,564
21,523
75,818
81,016
75,606
35,561
0
Change
-36%
+88%
+21%
+155%
+240%
+38%
+32%
+64%
-56%
-6%
+7%
+113%
Color Patron Prints (Tracking Since 6/2016)
19
25
344
150
40
23
601
5,527

(+93%)

4,709

(-58%)

11,299

(-8%)

12,285

(+20%)

10,253

(+154%)

4,036
Previous Year
117
65
144
42
30
5
403
2,871
11,299
12,285
10,253
4,036
0
Change
-84%
-62%
+139%
+257%
+33%
+360%
+49%
+93%
-58%
-8%
+20%
+154%
Flash Drives Sold (Tracking Since 6/2016)
0
0
1
1
0
2
4
10

(-17%)

18

(-51%)

37

(-10%)

41

(-27%)

56

(+4%)

54
Previous Year
0
1
1
1
0
0
3
12
37
41
56
54
0
Change
+33%
-17%
-51%
-10%
-27%
+4%
Earbuds Sold (Tracking Since 6/2016)
0
2
25
0
2
0
29
91

(-9%)

131

(-72%)

462

(-14%)

538

(+29%)

416

(+151%)

166
Previous Year
0
2
3
0
0
0
5
100
462
538
416
166
0
Change
+733%
+480%
-9%
-72%
-14%
+29%
+151%
Fines and Fees

Algansee
Bronson
Coldwater
Quincy
Sherwood
Union Twp.
BDL Monthly Total
BDL YTD
BDL Year End

(Year-over-Year Change)

2020
2019
2018
2017
2016
Fines and Fees Payments Received
$ 0.00
$ 0.00
$ 55.89
$ 0.00
$ 0.00
$ 0.00
$ 55.89
$ 1,061.93

(+7%)

$ 1,717.01

(-44%)

$ 3,092.62

(+28%)

$ 2,412.73

(-68%)

$ 7,628.31

(-24%)

$ 10,062.96

(-30%)

Previous Year
$ 14.00
$ 10.00
$ 150.21
$ 18.00
$ 0.00
$ 21.95
$ 214.16
$ 995.06
$ 3,092.62
$ 2,412.73
$ 7,628.31
$ 10,062.96
$ 14,448.76
Change
-63%
-74%
+7%
-44%
+28%
-68%
-24%
-30%
Outstanding Fines and Fees
$ 94.89
$ 176.73
$ 3,090.72
$ 102.48
$ 15.00
$ 272.73
$ 3,752.55
53,362.56

(-4%)

55,588.42

(-0%)

55,850.27

(-34%)

84,232.33

(-63%)

228,102.90

(+3%)

Previous Year
$ 569.13
$ 8,620.68
$ 32,528.30
$ 3,705.92
$ 2,016.64
$ 7,231.30
$ 54,671.97
55,588.42
55,850.27
84,232.33
228,102.90
221,076.26
Change
-83%
-98%
-91%
-97%
-99%
-96%
-93%
-4%
-0%
-34%
-63%
+3%
Debt Collections

Algansee
Bronson
Coldwater
Quincy
Sherwood
Union Twp.
BDL Monthly Total
BDL YTD
BDL Year End

(Year-over-Year Change)

2020
2019
2018
2017
2016
Fine Payments as a Result of Collection Agency's Efforts
$ 0.00
$ 0.00
$ 0.00
$ 268.00

(-94%)

$ 4,183.45

(+1,727%)

$ 229.00

(-76%)

$ 947.13

(+16%)

Previous Year
$ 0.00
$ 0.00
$ 268.00
$ 4,183.45
$ 229.00
$ 947.13
$ 818.48
Change
-94%
+1,727%
-76%
+16%
Library Materials Returned as a Result of Collection Agency's Efforts
$ 0.00
$ 0.00
$ 0.00
$ 0.00
$ 462.00

(-48%)

$ 888.95

(-33%)

$ 1,317.93

(-2%)

Previous Year
$ 0.00
$ 0.00
$ 0.00
$ 462.00
$ 888.95
$ 1,317.93
$ 1,346.89
Change
-48%
-33%
-2%
What We Paid Collection Agency for Their Services
$ 0.00
$ 0.00
$ 0.00
$ 134.10

(-75%)

$ 528.66

(-5%)

$ 558.08

(-45%)

$ 1,022.23

(-3%)

Previous Year
$ 0.00
$ 0.00
$ 134.10
$ 528.66
$ 558.08
$ 1,022.23
$ 1,051.42
Change
-75%
-5%
-45%
-3%
Value to Our Service Area

Algansee
Bronson
Coldwater
Quincy
Sherwood
Union Twp.
BDL Monthly Total
BDL YTD
BDL Year End

(Year-over-Year Change)

2020
2019
2018
2017
2016
Value from Physical Item Checkouts
$ 93,757.78
$ 679,572.72

(+29%)

$ 822,979.52

(-53%)

$ 1,755,554.08

(-7%)

$ 1,888,907.75

(-12%)

$ 2,135,671.28

(+0%)

$ 2,132,387.79

(-2%)

Previous Year
$ 87,950.76
$ 527,935.32
$ 1,755,554.08
$ 1,888,907.75
$ 2,135,671.28
$ 2,132,387.79
$ 2,167,140.68
Change
+7%
+29%
-53%
-7%
-12%
+0%
-2%
Value from Attending Programs (Tracking Since 1/2018)
$ 11,485.00
$ 58,330.00

(-21%)

$ 126,690.00

(+7%)

$ 118,485.00

(-6%)

$ 125,795.00
$ 0.00
$ 0.00
Previous Year
$ 34,920.00
$ 73,460.00
$ 118,485.00
$ 125,795.00
$ 0.00
$ 0.00
$ 0.00
Change
-67%
-21%
+7%
-6%
Value from Fax Service (Tracking Since 1/2018)
$ 549.00
$ 4,085.00

(+64%)

$ 4,056.00

(-60%)

$ 10,205.00

(+6%)

$ 9,668.00
$ 0.00
$ 0.00
Previous Year
$ 431.00
$ 2,494.00
$ 10,205.00
$ 9,668.00
$ 0.00
$ 0.00
$ 0.00
Change
+27%
+64%
-60%
+6%
Value from Free Prints (Tracking Since 1/2018)
$ 0
$ 0
$ 0
$ 0
$ 0
$ 0
$ 51
$ 170

(+44%)

$ 163

(-61%)

$ 419

(-23%)

$ 545
$ 0
$ 0
Previous Year
$ 0
$ 0
$ 0
$ 0
$ 0
$ 0
$ 13
$ 117
$ 419
$ 545
$ 0
$ 0
$ 0
Change
+317%
+44%
-61%
-23%
Value from Notary Services (Tracking Since 1/2018)
$ 40.00
$ 210.00

(+100%)

$ 225.00

(-53%)

$ 475.00

(+44%)

$ 330.00
$ 0.00
$ 0.00
Previous Year
$ 15.00
$ 105.00
$ 475.00
$ 330.00
$ 0.00
$ 0.00
$ 0.00
Change
+167%
+100%
-53%
+44%
Value from Digital Services (Tracking Since 1/2018)
$ 15,576.00
$ 99,204.00

(+1%)

$ 138,316.00

(+2%)

$ 135,824.00

(+7%)

$ 127,476.00
$ 0.00
$ 0.00
Previous Year
$ 12,112.00
$ 98,660.00
$ 135,824.00
$ 127,476.00
$ 0.00
$ 0.00
$ 0.00
Change
+29%
+1%
+2%
+7%
Value from Using Library Computers (Tracking Since 1/2018)
$ 2,930.79
$ 11,402.13

(-25%)

$ 18,094.74

(-75%)

$ 72,841.08

(-2%)

$ 74,104.66
$ 0.00
$ 0.00
Previous Year
$ 987.00
$ 15,143.97
$ 72,841.08
$ 74,104.66
$ 0.00
$ 0.00
$ 0.00
Change
+197%
-25%
-75%
-2%
Value from Using Library Wifi (Tracking Since 1/2018)
$ 1,659.84
$ 11,772.25

(-14%)

$ 19,942.44

(-40%)

$ 33,232.50

(+2%)

$ 32,565.33
$ 0.00
$ 0.00
Previous Year
$ 1,386.00
$ 13,709.36
$ 33,232.50
$ 32,565.33
$ 0.00
$ 0.00
$ 0.00
Change
+20%
-14%
-40%
+2%
TOTAL Value of Free Library Services
$ 126,049.26
$ 864,745.60

(+18%)

$ 1,130,466.45

(-47%)

$ 2,127,036.06

(-6%)

$ 2,259,391.39

(+6%)

$ 2,135,671.28

(+0%)

$ 2,132,387.79

(-2%)

Previous Year
$ 137,814.51
$ 731,624.80
$ 2,127,036.06
$ 2,259,391.39
$ 2,135,671.28
$ 2,132,387.79
$ 2,167,140.68
Change
-9%
+18%
-47%
-6%
+6%
+0%
-2%
Materials Expenditures

Algansee
Bronson
Coldwater
Quincy
Sherwood
Union Twp.
BDL Monthly Total
BDL YTD
BDL Year End

(Year-over-Year Change)

2020
2019
2018
2017
2016
Amount Spent on Books
$ 462.35
$ 965.48
$ 4,144.69
$ 1,150.28
$ 375.63
$ 1,812.32
$ 8,910.75
$ 71,964.70

(+80%)

$ 85,727.68

(+12%)

$ 76,878.30

(-18%)

$ 93,763.50
$ 0.00
$ 0.00
Previous Year
$ 239.28
$ 1,188.19
$ 2,284.36
$ 1,255.49
$ 207.04
$ 1,011.65
$ 6,186.01
$ 39,987.76
$ 76,878.30
$ 93,763.50
$ 0.00
$ 0.00
$ 0.00
Change
+93%
-19%
+81%
-8%
+81%
+79%
+44%
+80%
+12%
-18%
Amount Spent on Periodicals
$ -40.00
$ 0.00
$ 0.00
$ 0.00
$ 0.00
$ -37.60
$ -77.60
$ 525.21

(+128%)

$ 5,390.61

(-5%)

$ 5,663.99

(-20%)

$ 7,085.59
$ 0.00
$ 0.00
Previous Year
$ 0.00
$ 0.00
$ 20.00
$ 20.00
$ 0.00
$ 20.00
$ 60.00
$ 230.29
$ 5,663.99
$ 7,085.59
$ 0.00
$ 0.00
$ 0.00
Change
-285%
-228%
+128%
-5%
-20%
Amount Spent on Audiovisual Materials
$ 0.00
$ 195.29
$ 301.73
$ 70.46
$ 99.05
$ 342.18
$ 1,008.71
$ 10,056.52

(+20%)

$ 16,992.04

(+13%)

$ 15,009.96

(-17%)

$ 17,998.47
$ 0.00
$ 0.00
Previous Year
$ 0.00
$ 52.30
$ 681.96
$ 0.00
$ 177.86
$ 263.68
$ 1,175.80
$ 8,368.72
$ 15,009.96
$ 17,998.47
$ 0.00
$ 0.00
$ 0.00
Change
+275%
-56%
-44%
+30%
-14%
+20%
+13%
-17%
Amount Spent on Digital Resources
$ 2,068.80
$ 22,669.05

(+2%)

$ 31,708.66

(+12%)

$ 28,412.62

(-35%)

$ 43,798.90
$ 0.00
$ 0.00
Previous Year
$ 2,237.21
$ 22,307.78
$ 28,412.62
$ 43,798.90
$ 0.00
$ 0.00
$ 0.00
Change
-8%
+2%
+12%
-35%
TOTAL Spent on All Library Materials
$ 422.35
$ 1,160.77
$ 4,446.42
$ 1,220.74
$ 474.68
$ 2,116.90
$ 11,910.66
$ 105,215.48

(+48%)

$ 139,818.99

(+11%)

$ 125,964.87

(-23%)

$ 162,646.46
$ 0.00
$ 0.00
Previous Year
$ 239.28
$ 1,240.49
$ 2,986.32
$ 1,275.49
$ 384.90
$ 1,295.33
$ 9,659.02
$ 70,894.55
$ 125,964.87
$ 162,646.46
$ 0.00
$ 0.00
$ 0.00
Change
+77%
-6%
+49%
-4%
+23%
+63%
+23%
+48%
+11%
-23%
Other Expenditures

Algansee
Bronson
Coldwater
Quincy
Sherwood
Union Twp.
BDL Monthly Total
BDL YTD
BDL Year End

(Year-over-Year Change)

2020
2019
2018
2017
2016
Total Materials Expenditures
$ 422.35
$ 1,160.77
$ 4,446.42
$ 1,220.74
$ 474.68
$ 2,116.90
$ 11,910.66
$ 105,215.48

(+48%)

$ 139,818.99

(+11%)

$ 125,964.87

(-23%)

$ 162,646.46
$ 0.00
$ 0.00
Previous Year
$ 239.28
$ 1,240.49
$ 2,986.32
$ 1,275.49
$ 384.90
$ 1,295.33
$ 9,659.02
$ 70,894.55
$ 125,964.87
$ 162,646.46
$ 0.00
$ 0.00
$ 0.00
Change
+77%
-6%
+49%
-4%
+23%
+63%
+23%
+48%
+11%
-23%
Total Staff Expenditures
$ 71,985.02
$ 643,220.92

(+2%)

$ 956,326.38

(-18%)

$ 1,172,756.92

(-20%)

$ 1,469,560.33
$ 0.00
$ 0.00
Previous Year
$ 72,030.78
$ 627,668.99
$ 1,172,756.92
$ 1,469,560.33
$ 0.00
$ 0.00
$ 0.00
Change
-0%
+2%
-18%
-20%
Expenditures in other categories
$ 95,048.43
$ 583,365.77

(+100%)

$ 483,894.79

(+37%)

$ 353,231.25

(-16%)

$ 422,747.74
$ 0.00
$ 0.00
Previous Year
$ 43,057.60
$ 291,222.02
$ 353,231.25
$ 422,747.74
$ 0.00
$ 0.00
$ 0.00
Change
+121%
+100%
+37%
-16%
TOTAL Expenditures in all Categories
$ 167,033.45
$ 1,267,273.49

(+9%)

$ 1,819,492.24

(+1%)

$ 1,797,240.67

(-13%)

$ 2,054,954.53
$ 0.00
$ 0.00
Previous Year
$ 145,951.38
$ 1,162,498.73
$ 1,797,240.67
$ 2,054,954.53
$ 0.00
$ 0.00
$ 0.00
Change
+14%
+9%
+1%
-13%
Staffing

Algansee
Bronson
Coldwater
Quincy
Sherwood
Union Twp.
BDL Monthly Total
BDL YTD
BDL Year End

(Year-over-Year Change)

2020
2019
2018
2017
2016
Total BDL Staff
34
35 (avg)

(-6%)

36 (avg)

(-3%)

37 (avg)

(-8%)

40 (avg)

(+5%)

37 (avg)

(+9%)

34 (avg)

(+17%)

Previous Year
36
36 (avg)
37 (avg)
40 (avg)
37 (avg)
34 (avg)
29 (avg)
Change
-6%
-6%
-3%
-8%
+5%
+9%
+17%
BDL Staff with MLS Degree
5
5 (avg)
5 (avg)

(+25%)

5 (avg)

(-33%)

6 (avg)

(+20%)

5 (avg)

(+150%)

3 (avg)
Previous Year
5
5 (avg)
5 (avg)
6 (avg)
5 (avg)
3 (avg)
2 (avg)
Change
+25%
-33%
+20%
+150%
Worked Full-Time Equivalents
21.52
22.76 (avg)

(-12%)

24.53 (avg)

(-4%)

25.78 (avg)

(-4%)

26.92 (avg)

(+8%)

24.91 (avg)

(+41%)

17.90 (avg)

(+13%)

Previous Year
21.51
25.63 (avg)
25.78 (avg)
26.92 (avg)
24.91 (avg)
17.90 (avg)
15.75 (avg)
Change
-12%
-4%
-4%
+8%
+41%
+13%
Hours of Specialized Training for Staff (Tracking Since 1/2019)
17
430

(-35%)

1,170

(+119%)

534
0
0
0
Previous Year
103
659
534
0
0
0
0
Change
-83%
-35%
+119%
Hours Volunteers Worked at the Library (Tracking Since 1/2019)
0
0
0
0
0
0
0
68

(+74%)

39

(-96%)

1,065
0
0
0
Previous Year
0
0
0
0
0
0
0
39
1,065
0
0
0
0
Change
+74%
-96%
Outreach Services

Algansee
Bronson
Coldwater
Quincy
Sherwood
Union Twp.
BDL Monthly Total
BDL YTD
BDL Year End

(Year-over-Year Change)

2020
2019
2018
2017
2016
Number of Patrons Served by Outreach Services
0
0
9
0
0
1
10
96

(+638%)

42

(-40%)

70

(-8%)

76

(+2,433%)

3
0
Previous Year
0
0
5
0
0
0
5
13
70
76
3
0
0
Change
+80%
+100%
+638%
-40%
-8%
+2,433%
Number of Items Delivered to Outreach Patrons
0
0
34
0
0
7
41
436

(+514%)

242

(+10%)

220

(-64%)

606

(+2,231%)

26
0
Previous Year
0
0
29
0
0
0
29
71
220
606
26
0
0
Change
+17%
+41%
+514%
+10%
-64%
+2,231%
Coldwater Branch Heritage Room

Heritage Room
BDL YTD
BDL Year End

(Year-over-Year Change)

2020
2019
2018
2017
2016
Heritage Room Attendance
28
116

(+15%)

105

(-78%)

484

(-34%)

736

(+12%)

658

(-7%)

705

(+51%)

Previous Year
0
101
484
736
658
705
468
Change
+15%
-78%
-34%
+12%
-7%
+51%
In-Person Reference Questions
10
17

(-79%)

80

(-81%)

412

(-42%)

708

(+29%)

550

(+664%)

72

(+140%)

Previous Year
4
80
412
708
550
72
30
Change
+150%
-79%
-81%
-42%
+29%
+664%
+140%
Reference Telephone Calls
12
80

(+48%)

60

(-74%)

232

(-16%)

277

(-36%)

433

(+15%)

376

(+83%)

Previous Year
8
54
232
277
433
376
206
Change
+50%
+48%
-74%
-16%
-36%
+15%
+83%
Online Reference Questions
1
27

(+13%)

34

(-48%)

65

(+8%)

60

(-5%)

63

(-24%)

83

(+8%)

Previous Year
8
24
65
60
63
83
77
Change
-88%
+13%
-48%
+8%
-5%
-24%
+8%
Coldwater Branch Kids' Place

Kids' Place
BDL YTD
BDL Year End

(Year-over-Year Change)

2020
2019
2018
2017
2016
Kids' Place Attendance
491
2,545

(+19%)

2,385

(-75%)

9,710
0
0
0
Previous Year
135
2,142
9,710
0
0
0
0
Change
+264%
+19%
-75%
In-Person Reference Questions
67
522

(+243%)

226

(-61%)

575
0
0
0
Previous Year
19
152
575
0
0
0
0
Change
+253%
+243%
-61%
Reference Telephone Calls
13
176

(+110%)

156

(-30%)

224
0
0
0
Previous Year
21
84
224
0
0
0
0
Change
-38%
+110%
-30%
Online Reference Questions
0
0
0
0
0
0
0
Previous Year
0
0
0
0
0
0
0
Change
Coldwater Branch Teen Space

Teen Space
BDL YTD
BDL Year End

(Year-over-Year Change)

2020
2019
2018
2017
2016
Teen Space Attendance
6
580

(-25%)

845

(-80%)

4,172
0
0
0
Previous Year
1
774
4,172
0
0
0
0
Change
+500%
-25%
-80%
In-Person Reference Questions
0
10

(+150%)

4

(-96%)

93
0
0
0
Previous Year
0
4
93
0
0
0
0
Change
+150%
-96%
Reference Telephone Calls
0
0
0
0
0
0
0
Previous Year
0
0
0
0
0
0
0
Change
Online Reference Questions
0
0
0
0
0
0
0
Previous Year
0
0
0
0
0
0
0
Change
---
Selected Graphs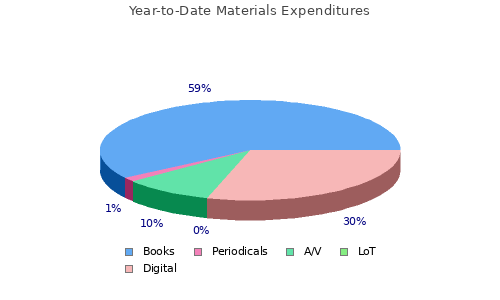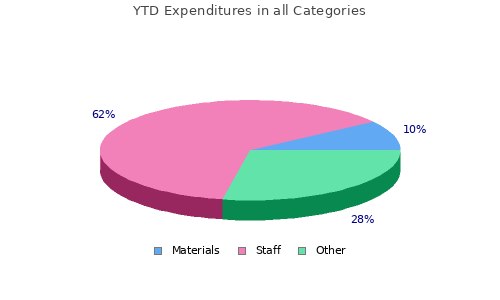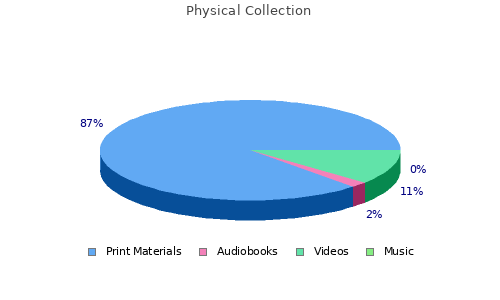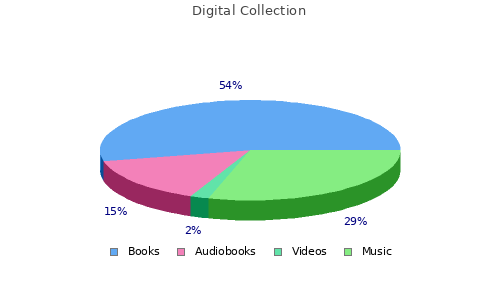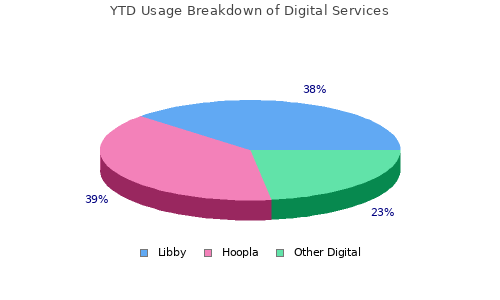 Page generated in 3.4096 seconds.
Code to generate this page last updated on 17 September 2021