One Book, One County - 2018
Submitted by
BDL
on Fri, 2018-03-02 09:44 | Last Edited on Fri, 2018-03-02 11:09
This year's choice for One Book, One County is A Man Called Ove, by Frederik Backman
The Book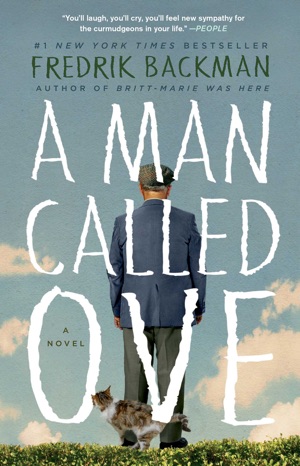 During March is Reading Month take a chance and meet Ove. He's a curmudgeon—the kind of man who points at people he dislikes as if they were burglars caught outside his bedroom window. He has staunch principles, strict routines, and a short fuse. However, meeting his new neighbors and a stray cat takes Ove on a journey destined to change his future! In this New York Times Bestseller explore topics about aging, community, immigrants, suicide, neighborhoods, and our influences on the people around us.
Where to Get the Book
Library Events
Book Discussions are being held at all 6 of our branches! Join BDL and your neighbors as we celebrate the unexpected, and sometimes life altering, encounters with people different from ourselves, and learn the true meaning of friendship and family!
Saturday, April 7 at 10am: Algansee and Bronson Branches
Tuesday, April 10 at 3pm: Union Twp Branch
Friday, April 13 at 4pm: Sherwood Branch
Saturday, April 14 at 10am: Quincy Branch
Saturday, April 14 at 1pm: Coldwater Branch