Branch County Yearbooks
Description
Yearbooks from all across Branch County, from the earliest available to 1988.
Yearbooks from 1989 to the present are still protected by copyright and are not part of this collection at this time. If permission is granted by the local school systems, we will gladly make those issues available here as well.
Any yearbooks missing before 1989 are issues we don't have. If you happen to have a missing issue at home and would be willing to let the library scan it, please contact us at info@BranchDistrictLibrary.org.
Special thanks to Bonnie Sherman, Michael Church, and volunteers of the Holbrook Heritage Room for their work on this project!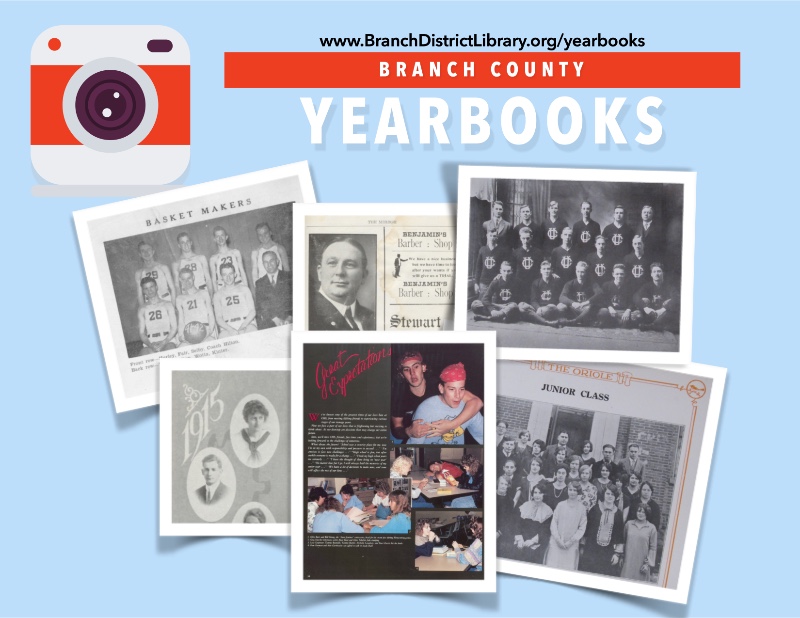 Collection Tree